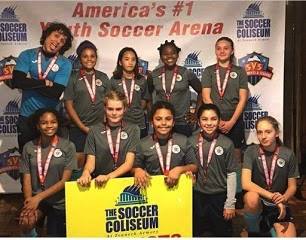 Full job description 
Soccer Mentor in Marin is needed! 
Are you a soccer enthusiast with a degree and want some part-time, or are you a student (high school/college) who plays soccer and is passionate about learning something new, teaching, and helping others?

 

This is an opportunity to break the mold and take advantage of change through part-time soccer.

 

Earn between $ 25 – $ 35 per session (learn while you attend, leave the "heavy" part to us). Build your resume with the institute that makes the difference.

 

What you need to get started: Having studied/being studying and passion for football! Bachelor's degree/studying in college / high school Enjoyment of working with boys from primary to secondary

 

The experience with the boys and having played soccer (keep practicing or have some interest in it) is an advantage

 

Ready to become a CyBears mentor?

 
This is what needs to be done: 
Step 1: send your CV to info@cybearstribe.com

 

Step 2: Reply by email:

 
a) What do you like most about football? 
b) Who is your favorite player and team of all time and why? 
c) What is the craziest thing you saw at the time of practice? 
Join the CyBears Tribe team, make a difference, be a difference. Be part of the innovation in the "Beautiful Game", learn something new and enjoy practicing with our players and with us. Join us today, you will never look back. 
Job Type: Part-Time

 

Salary: $ 25.00 – $ 35.00 per hour