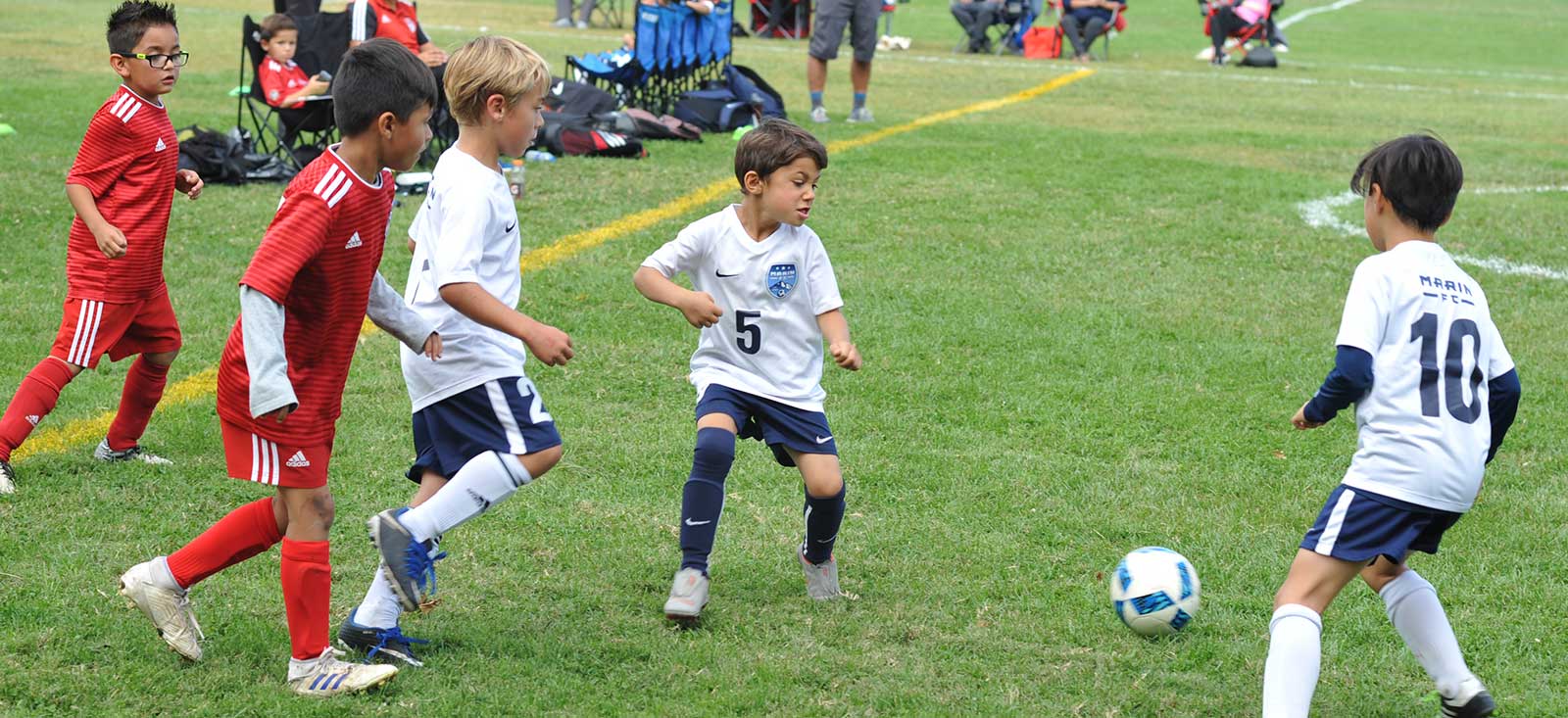 By Christine Fischer*
One only need to refer to the Bureau of Educational and Cultural Affairs website commentary on Exchange Programs to learn the value of such travel. Per the website, "When you experience a different culture through educational and cultural exchange you gain a deeper understanding of yourself and those around you—deepening your knowledge of foreign cultures and strengthening international relationships."
Per the Migration Policy Institute website the US in 2017 "remains the country of choice for the largest number of international students, hosting about 1.1 million of the 4.6 million enrolled worldwide in 2017."
On the flip-side, per the NAFSA [Association of International Educators] website, "the number of U.S. students studying abroad for credit during the 2016-2017 academic year grew 2.3 percent from 325,339 students to 332,727 students."
Thus, it is easy to see that there is much interest in cultural exchanges. CyBears is one such project that is attempting to provide such exchange through a holistic project combining, academic, sport, and political into one program.
Interview with Fabián López, Creator – CEO of CY Bears
Who: CY Bears is an institute which runs a project made up of professionals in education and soccer. It works with youth to create unique learning experiences. The program has a holistic design which is created via a scholarly tracking program that measures soccer, academic, and values development (CyBears Tracking Card). It works within schools in Chocó and La Guajira and Magdalena Medio (Colombia), as well as with soccer clubs that have fewer economic resources across Colombia.
One of its large-scale plans is to create networks between children and college students in Colombia and in Italy, Spain, and the US. Profits gained by these sports and education exchange program will be reinvested in helping disadvantaged youth; those students with fewer opportunities to access services in Colombia and, Italy, Spain, and the United States. Beyond soccer, these cultural exchanges will focus on the art of diplomacy and care-taking of the environment. The soccer sports projects will be centered around summer clinics for tryouts as well as tournaments in the summer and winter.
The main objective is to include youth in academic and soccer networks to promote development through cultural knowledge exchange. These exchanges between children, youth, teachers, and mentors create a wealth of human knowledge capital that is a resource to all participants involved, which includes the institutions.
The Team
The team is made up of people with a great love of sportsmanship as well as academic, and political awareness.
Fabián López, Creator – CEO; Fabián is a passionate soccer coach and a creative professional involved with innovative forms of development and education. Graduated from the Externado de Colombia University with a BA in Government and International Relations. Due to this, Fabián left soccer for some time to focus on his education and work in Peace Programs, in order to the fight against corruption with NED and the European Union, and as a teacher in Gimnasio Vermont. Recently though, he has been involved with "the beautiful game" and exploring his environment in countries like Argentina, Colombia, China, England, Venezuela, and of course, the USA where he has worked in Brooklyn and now in California where CyBears is starting a new story. Fabián is a reliable soccer coach who is a resourceful manager who knows how to integrate a unique set of training and development skills that will bring out the best in each player whose worked with him;
Gabriel Weiss, Public Relations Manager – (PRM); Gabriel is a locally acclaimed poet and writer in the Bay Area who understands how to integrate the value of family and community as way of building a foundation of trust between the client and server. He graduated at College of Marin with a degree in Comparative Literature, and is looking at getting his doctrine at Columbia University in Cultural Anthropology and Modern Poetry. Gabriel´s diligence and wilful attitude shows his commitment to the satisfaction and well being of those around him, including the clients who choose to work with us at Cybears Tribe. As a native of Marin County, Gabriel has many resources and contacts that his clients can trust in order for them and the company to move forward.  
Daniel Torres, Academic Director; Daniel is a Writer and Historian with advanced studies in Fine Arts, and Graduate Student in Experimental Humanities & Social Engagement with a Creative Writing and Editorial Focus in NYU. With more than 15 years of experience, homeroom teacher and writer of books of projects as "Eoris", Daniel is a diligent person who sees football as an opportunity for players to establish the community level that exemplifies the art of collaboration as a tool for the growth and personalized training necessary. This outlook has helped him thrive in his own experience in championships in Spain and so on. 
María Graciela Valdivieso, Operation Manager in Colombia; María Graciela, or Chela, is involved with education, from the planning of activities to sports synergy with academics. Chelita has a BA in School Administration. Her 15 years of experience in School Development, administration, and logistics for field trips coordinations in China and Vermont (USA) have helped us at Cybears diversify our teaching style. She is a great supporter of the design of academic activities and readiness.
Ottoniel Duque, Football Advisor in Colombia; Otto was a professional in Colombia and played several teams. Though he never left his studies aside. Otto played for 11 Caldas (2006/2008), Patriotas FC (2010), 1st division teams in Colombia. He played in regional champion in youth categories in Caldas. In his professional life, he has also obtained a BA in Business Administration, which contributed to Otto's worldly experience that reminds us of what we at Cybears represent.
Juan David Duque, Football and legal advisor in Colombia; Juan continues to play in local leagues and elemental forces in the 11 Caldas. He is also a Lawyer specialized in administrative law. Juan David has been a member of the Sanctions Committee of the Caldas Soccer League.
Oscar 'Yeyo' Céspedes, Desing Associate; Yeyo is a cheerful publicist from the Catholic University of Manizales with more than 15 years of experience in different advertising agencies and multinational companies, such as graphic designing and Community Management. He is passionate about Soccer and was once a faithful supporter of 11 Caldas, playing in various tournaments. Colombian and Spanish soccer lover.  
The team considers its objectives and purposes different from other existing organizations because Cy Bears development of activities includes the use of participant feedback and tracking of their physical achievements. (CyBears Tracking Card). This is how Cy Bears builds a social fabric; first, from soccer, students learn sportsmanship and integrity. However, secondly Cy Bears other projects translate the complexity of political science, economics, and other social areas into an inclusive language for analysis by children and youth.
For example, Cy Bears is based on successful projects such as Futsal for Favelas (Brazil) or the youth soccer development model of Envigado FC (Colombia), where an investment in football has been made to provide opportunities for low-income children . In addition, Cy Bears at the educational level seeks to improve the model of the "Colombia learns" program but with deeper, innovative, long-term, and above all, visible purposes.
What does Cy Bears institute do? : Cy Bears develops academic and sport experiences, through exchanges between peers: teachers, children, and young adults. The design employs a network, where everyone works together to solve common problems. The hope is that the shared activities on academic diplomacy and social sciences (UN models, politics, and economics), as well as the sportsmanship of football, will result in the development of people who know how to create opportunities for social change. Likewise, it has the additional objective that its profits are destined for social reinvestment. All the resources created will be destined to segments of the population excluded from these opportunities.
What does Cy Bears hope to achieve? Cy Bears hopes to close the social gap and allow development in political and sports fields for this new generation of leaders. The youth are an integral part of the planning process.  The program will include mentorship exercises in an effort to help fortify participants academic and sport profiles to increase their human capital in the long term so that they might achieve greater opportunities and access to qualified jobs later on in life.
What is Cy Bears' purpose / mission? Cy Bears wants to be a means of convergence between young adults [mentors] and children. Everything is done in an effort to create a program that provides those people whom are normally excluded due to their socioeconomic reality, with opportunities in and access to the academic and sports fields.
How are the concepts of diversity related? Cy Bears acknowledges that, although challenging, diversity is the main point of cohesion and advantage in the project. In Colombia, children, and teachers who have acquired knowledge of working with diverse networks gain access to higher education. In the same way, children and young adults in Italy, Spain and the United States have access to educational exchange experiences in Europe and South America which produces similar results.
Where: Where is the office / performance? It's in California.         
Where is most of the work done? Outreach is currently in Marin County, the cities of the Bay Area and San Francisco.       
Is it local? National? International? It is local in terms of development but international with respect to its impact.
When: When was your performance / organization created? The concept of Cy Bears originated in 2016 and the program was founded in 2017. Fabián had the idea of combining their experience in the pedagogical and sports fields. It sees the success in consolidating academic processes, with access to work networks, and thus, promoting social change.
Fabián with the valuable help and support of Daniel and Chela, through their experience in the field of education, development, peace programs, diplomacy, and football decided to start this proposal of social, economic innovation in the segments of excluded populations. It is about creating long-term opportunities for everyone involved.
Fabián decided to make a process in which children and young people could feel included in the planning process and feel connected to creating their long-term opportunities. An example would be having students plan their attendance at soccer tryout. This same planning process can be used in creating an UN Model discussions as well.
Why: Why was your institution / performance created? Cy Bears enables children and young people with fewer resources to have the opportunity to access those programs often only accessible to those that can afford to travel and attend experiential programs.
Cy Bears wishes to provide information, opportunities, and knowledge to communities with fewer resources. The program is designed to improve the political, diplomatic, and football education of the participants. In addition, the program has them as active participants in their own decisions and evaluation elements. The entire process can be followed by the children, their parents and the institutions around them.
Relationships created and information exchanges are capable of generating opportunities in academic and sports areas. These experiences will be provided to promote their inclusion in working life and social development. An example would be the awareness of the scholarship processes. Another would be the insights gained by know how the creation of creative professional teams  are maintained through sportsmanship.
What does Cy Bears do to promote diversity? Activities encourage participants to practice empathy. Additionally, it has an inclusive network construction. In all locations, Cy Bears creates a diversity pipeline by recruiting students and coaches from different backgrounds: rural, suburbs, and city.
How: How does it accomplish it? Diversity is woven right into the construction of its networks.  All activities focus on cooperation, exchange of information, & diplomacy. In diplomacy activities direction is developed by children and youth while with sports activities direction is developed by children and teachers (coaches) in the USA, Europe, and Colombia. Likewise, the exchange of experiences seeks to generate links between the participants, their mentors and the supporting institutions. Furthermore, activities will have a focus of creating a practice of inclusion, dealing with the problems of racism, sexism, and promoting social justice.
How can someone help the institute / performance?
People can show support by helping Cy Bears expand the program by establishing  connections in US [California] schools (elementary, middle school, university) to help They can also help by providing mentors to visitors and/or sponsoring children in the less favored areas of the 2 countries:
For more information, consult , www.cybearstribe.com, PayPal methods (for donations) through LimeMora LLC. Contact in California: +1 9294222334 (Fabián López. CEO); +1 4152995167 (Gabriel Weiss. PRM). In Colombia: + 300 2094565 (Daniel Torres. Academic Director).
Many thanks to Fabián López, Creator – CEO of Cy Bears for providing their time and expertise to help with this article.
*A great woman. Friend, photographer, teacher, strong and resilient. One of the best people we have ever met. We are with you, Christine!